The value of a trained and trainee emergency physician
Adrian Boyle & Ian Higginson, 26 May 2023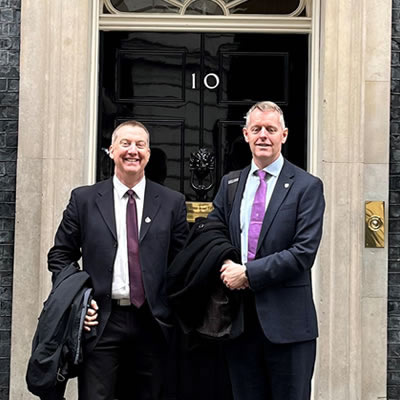 There is a view in policy circles that there has been too much investment in frontline emergency services. Recent reports show that Emergency Medicine has been the fastest growing medical specialty over the last 15 years.
During the same period, there has been a decline in the performance of emergency departments and this is not related to understaffing.
While it is true that the number of Emergency Medicine Consultants has increased over the last decade and the number of patients attending Type 1 Emergency Departments has not increased at the same rate, it is wrong to conclude that the country has enough emergency physicians.
Here's why:
The baseline number of Consultant Emergency Physicians was very low to begin with. In 2009 there were 961 WTE Consultants, an average of five per department, in the UK and fewer than 2,000 postgraduate doctors in training. Furthermore, changing demographics and a move towards less than full time working means that older emergency physicians are increasingly seeking to reduce their hours and come off on-call rotas, if not retire fully.
The majority of patient attendances occur out of hours. Emergency physicians understand this, but this means that rotas need to cover the full 24-hour period, this requires more staff.
The case mix of people attending emergency departments has changed. Increasingly, minor injuries and low acuity cases are looked after in other environments such as urgent treatment centres. While the number of Type 1 attendances has not increased very much, the acuity and complexity has increased.
Patients are staying longer in emergency departments. Patients with long stays require more care, though the brunt of this falls on the nursing staff.
Predictable demographics means that demand for emergency care will continue to rise, along with complexity. There is a need to keep ahead of these changes rather than continue to chase our tail.
Emergency physicians are very useful in the emergency department. Having enough senior decision makers allows for better decisions around hospital admission, more rational investigation use and better patient experience. Emergency medicine is a high-risk environment for litigation and patient safety, and having experienced doctors reduces this litigation.
The skill set of other clinical groups, and their involvement in emergency care, has changed and continues to change (in a less contributory direction).
In addition, training is considerably more structured and time consuming than 10 years ago and this is a good thing. The demand for training is also changing and increasing. For instance, RCEM was a leader in developing the ACP credentialling system, but this is onerous for the trainers as well as the trainees.
Emergency medicine trainees provide a lot of service as part of their training. Trainees are very useful and provide service right from their first day . An average trainee will look after around 10,000 patients during their training program.
Emergency physicians are very useful in clinical areas outside the emergency department. As Consultant teams have expanded, Consultant Emergency Physicians are increasingly working in other areas, both clinical, such as pre-hospital emergency medicine, Same Day Emergency Care, Major Trauma Services, and Intensive Care Units. Joint posts are good for sustainability and cross-fertilisation of skills. All of this work is useful, but none of it counts towards emergency care performance figures.
Emergency Physicians are very useful in non-clinical areas outside the emergency department; medical education both post graduate and undergraduate, education of allied health professionals and medical management.
So, as we mark Emergency Medicine Day let's look behind the numbers and consider the value and worth of our specialist practitioners.
Adrian Boyle & Ian Higginson